September 2017 | News and updates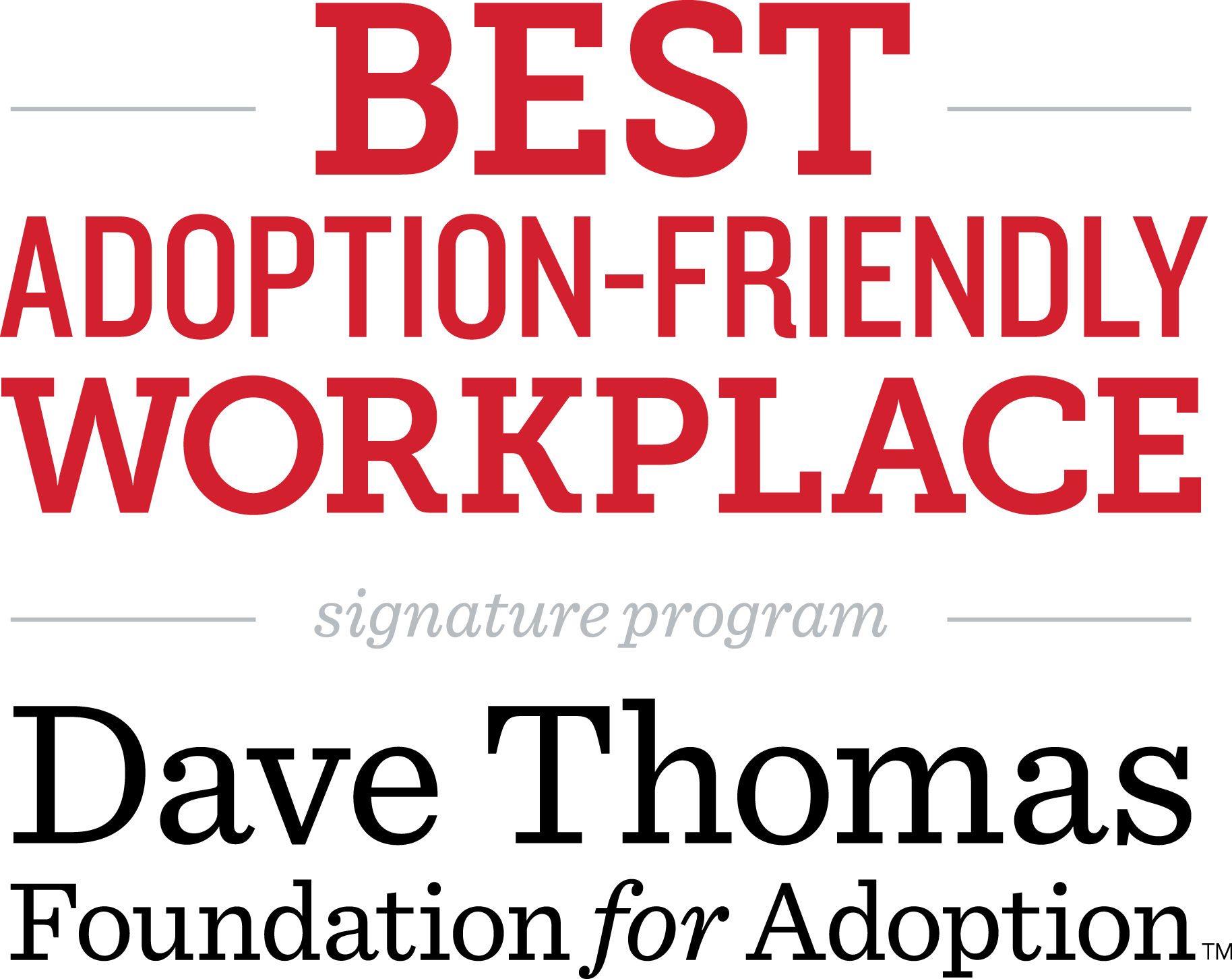 Foundation Announces 2017 Top 100 Best Adoption-Friendly Workplaces
For the 11th year, the Dave Thomas Foundation for Adoption surveyed the nation's employers in search of those with the best adoption benefits. The Foundation compares financial reimbursement and paid leave given to adoptive parents. This year, there is a new company topping the list.
American Express ranked number one, moving up 30 spots on the list from 2016. The company offers U.S.-based, regular, full-time and part-time employees up to $35,000 to aid with the cost of an adoption (up to a maximum of two events per employee). The company also offers up to 20 weeks of paid parental leave to women and men welcoming a child through adoption.
Click here to view the complete Top 100 Best Adoption-Friendly Workplace list
. The Foundation also recognizes employers by size, industry, best leave and foster care benefits. The 2018 survey will open in January.
The Wendy's Company was the original advocate of the Adoption-Friendly Workplace program. The company put in place robust workplace adoption benefits more than 25 years ago. In 2016, The Wendy's Company was awarded Forever Family status, which is an emeritus position on the Top 100 Best Adoption-Friendly Workplace list that recognizes their continued commitment to these crucial benefits.

Survey: More Americans are considering children in foster care when looking to adopt
By the time Olivia was 10 years old, she'd spent more than half her life in foster care. "It was painful because I never knew what was going to happen," she said. "I never knew if I was going to get to stay or if I would have to move again."
Unfortunately for Olivia, she was forced to move from house to house for seven years while living in foster care. Just as she was getting settled, she'd have to pick up and leave. Until the day she met Dwain and Lorie Hargis.
"I had never even imagined adoption, not at any point in my life," said Lorie. "But this felt absolutely natural, like she belonged here and was meant to be a part of our family."
The transformation that took place in the Hargis home in Cecilia, Kentucky, reflects a shift in attitudes across the country. According to a new national survey conducted by Nielsen on behalf of the Dave Thomas Foundation for Adoption, 25 percent of those who have not adopted in the United States have considered adoption. Of those individuals,
nearly 80 percent
have considered foster care adoption, which is up 7 percent from 2012 and an all-time high.
Click here to view the press release and full survey results
.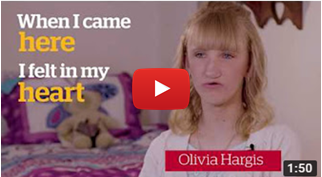 ---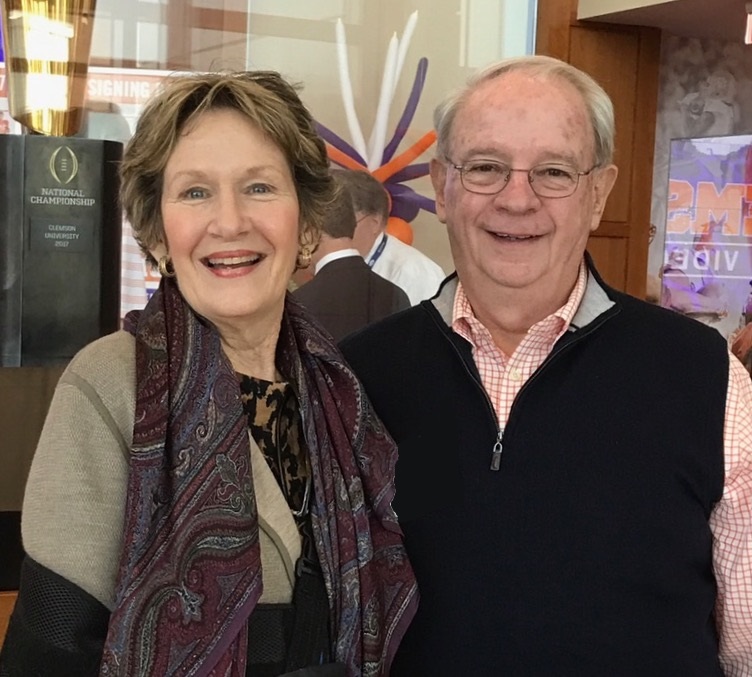 Supporter Spotlight: "We want the Dave Thomas Foundation for Adoption to be part of our legacy."
The Dave Thomas Foundation for Adoption is grateful to be supported by so many generous donors. This month we are highlighting Joe and Cathy Turner, Wendy's franchisees who choose to give back to the Foundation through personal giving in addition to in-restaurant campaigns.
How did you first get involved with the Dave Thomas Foundation for Adoption?
When the Foundation began 25 years ago, we were early adopters of every fundraising program that we could do in our local Wendy's to make people aware of the Foundation and its work. It is with great pride that our franchise, First Sun Management, has been one of the major contributors to the Foundation over the years. It is because of our belief in its mission and our personal commitment to this cause that we recently included a gift to the Foundation in our estate plans. We want the Dave Thomas Foundation for Adoption to be part of our legacy.
Why do you support foster care adoption and the Foundation's mission?
We support foster care adoption because of what Dave Thomas said - that everybody deserves a good home. What Dave experienced as a child led him to create an organization that could help children nationwide, and today the work of the Foundation is doing exactly that.
What would you tell someone who is thinking about making a donation to the Foundation?
We want everyone in our communities to understand that foster care adoption is about changing lives. If any one of us just changes one child's life, the impact that person can have as an adult can be unbelievably positive. Now, imagine that impact as the Foundation works to change the lives of thousands of chilidren by increasing the number of adoptions from foster care across the country. The Foundation has done a phenomenal job so far. It is true - everyone deserves a good home.
---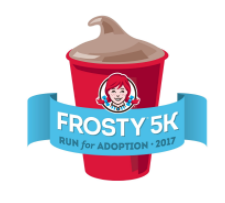 Thank you Wendy's and Frosty 5k Participants!
Thank you to the 750 runners and walkers, supported by The Wendy's Company and other sponsors, who helped to raise more than $100,000 for the Dave Thomas Foundation for Adoption. We are so grateful for your continued support of our mission: to find a loving, permanent home for
every child waiting in foster care to be adopted.
---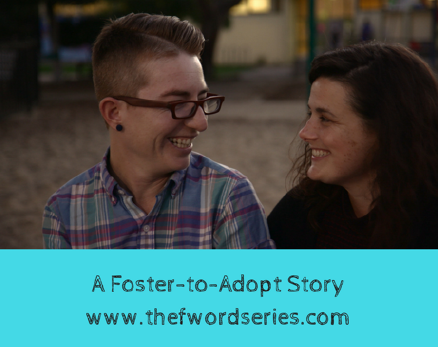 Foundation Partners with New Foster to Adopt Web Series
The Foundation is proud to partner with "The F Word," a new web series documenting one couple's journey through foster care adoption.
Check out the current episodes
here
and follow us on
Twitter
(@DTFA) to participate in our live Twitter chat with the series' stars at 2 p.m. ET on Thursday, October 19.